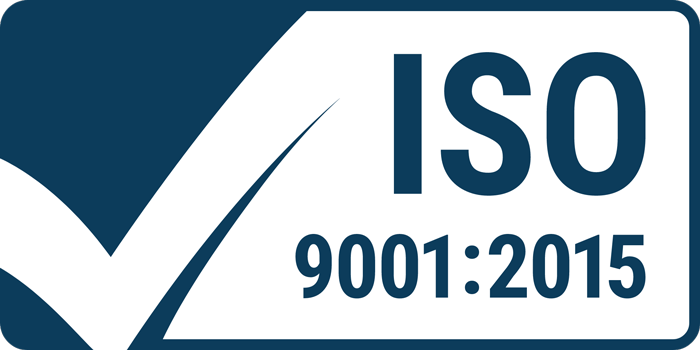 Solid State Disks Ltd (SSDL), part of the Reactive Group of companies, which includes Arraid LLC, Phoenix USA, is proud to announce the achievement of the new standards ISO 9001:2015 Quality Management Systems Standard Certification.
Reactive Group were first issued ISO9001 in 1993. We are proud that this is our 25th year of ISO certification.
ISO 9001 is the world's most widely recognised Quality Management System and helps organisations to meet the expectations and needs of their customers. The newest update was revised to ensure the standard continues to serve the business community and maintains its relevance in today's market place.
By meeting the rigorous criteria for this standard, Solid State Disks Ltd (SSDL) reaffirms its ability to consistently deliver an effective quality management system and drive continuous improvements to its internal processes to provide the best products and services to all of its customers and partners.
This certification is a testament to our strong focus on quality and a central part of our continuous improvement culture. By meeting the criteria to the revised standard on our first attempt, the Company has once again demonstrated its commitment to our customers and to our quality processes.
SSDL are a Supplier Table Top Exhibitor at Newport Wafer Fab on Thursday 3rd May. The event is Run by Techworks and NMI.
SSDL are a Supplier Table Top Exhibitor at Newport Wafer Fab on Thursday 3rd May. The event is Run by Techworks and NMI.
This event has a focus on supporting the established Semiconductor Manufacturing and Electronic Systems manufacturing communities facilitating activity such as knowledge exchange, increased productivity, cost reduction, quality improvement and a dedicated Supplier forum.
SSDL to exhibit at the 2017 FSEMC Conference and Exhibition between September 18-21 in Memphis, Tennessee.
The FSEMC provides cost-effective solutions to simulator operational and maintenance problems through the widely respected international Flight Simulator Engineering and Maintenance Conference and establishes technical standards that increase simulator readiness and reduce operational costs.
Attended by more than 300 flight simulator experts from around the world, the annual conference identifies technical solutions to engineering and maintenance issues resulting in immediate and long-term savings and increased efficiency for simulator users.
News Release March 2018
We will be exhibiting at DPRTE on the 27th March at Motor Point Arena, Cardiff.
This annual event brings together the defense procurement and supply chain community under one roof.
Please do come and visit us on stand 51 to discuss your industrial memory and storage requirements.
EETimes "Flash Extends Life of Magnetic Tape Machines"
TORONTO — 4th October 2016, Despite the advent of cloud computing and dropping prices for both spinning disk and flash for enterprise storage, magnetic tape storage technology remains a mainstay of many industries, and financially, it still doesn't make sense to replace those systems when they can no longer replace the tape.
http://www.eetimes.com/document.asp?doc_id=1330576